ALIGN Nonprofit Marketing System™
What is ALIGN?
A yearly membership program for nonprofit teams
A capacity-accelerating marketing system
A package of benefits based on in-depth nonprofit experience:
Nonprofit gameplan starter kit with resources to help get your team quickly up to speed and aligned around a marketing approach that is both consistent and flexible, which we've developed through decades serving organizations
Templates, tools & resources that we've created and optimized for efficiency and efficacy by delivering thousands of marketing assets for nonprofit organizations
Course modules to give everyone on your team the tutorials and education needed to get your marketing program up and running quickly
Exclusive and expanded courses and content
Private knowledge base with articles and FAQs unique to nonprofits
Member support, community, and group events
ALIGN: The Nonprofit Marketing System™
Our nonprofit marketing system and resources will

give your organization the flexibility to strategize and carry out your marketing efforts

— using the capacity they have, and adding what they need.
In addition, your whole team will have

the support of our experienced full-stack marketers, content creators, and web development specialists to meet your needs

.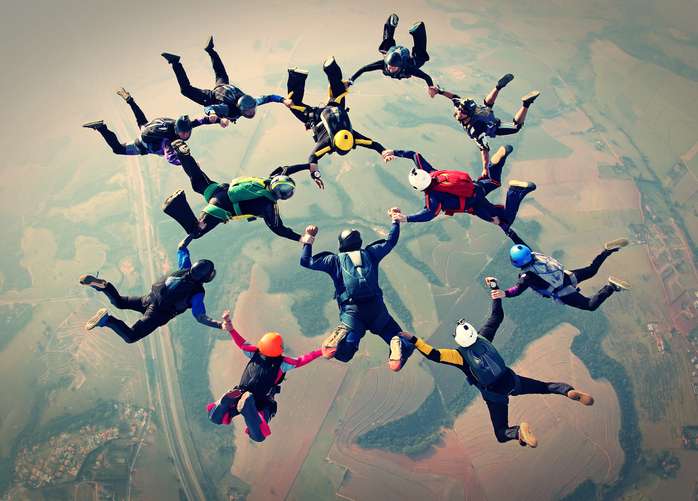 ALIGN Nonprofit Marketing System™
Empowers your team with benefits including:
An ALIGN membership is right for your organization if …
You're spending too much time and energy scrambling to get your messages out because there's no system for planning and carrying out your marketing
You need a way to turn your extensive subject matter into an effective SEO content strategy
You know marketing automation is necessary, but haven't been able to make it work at your organization — maybe you even invested in a marketing automation system and just aren't getting ROI or using it as much as you know you can
The tail is wagging the dog — marketing is going out, but it's not meaningfully connected to all the expertise your organization has
You don't have leads, you don't have traffic, and/or nobody's paying attention to your great work
You have a new initiative and need to spread the word
Your team needs direction, systems, tools, HELP based on a methodology and system that's proven effective
ALIGN Nonprofit Marketing System launches:
1-23-23
🏆 THE TOTAL VALUE OF THE FRAMEWORKS, TOOLS, RESOURCES, TRAINING & SUPPORT OFFERED IN THE ALIGN SYSTEM 🏆
EXCEEDS $100K per year
---
We've spent years developing this system. And now, because of our passion for helping organizations build capacity, we've created an innovative way to deliver it as a membership with a flexible tier and pricing structure.
Download PDF Comparison Chart
Frequently Asked Questions
Is this membership for us?
This membership is designed to meet you where you are in the organization; you can start small and scale into it if you have a larger team.
We think it works best if you can take an interdisciplinary approach to involvement and adoption, inviting people to explore their potential areas of involvement.
Think of a democratic and equal approach, where everyone is a brand ambassador. It's probably ideal to start with at least two stakeholders who can begin to learn and set up the foundation, but it's flexible enough to start with even one.
How will our team use this membership?
We've designed this program with structure, but also flexibility so that you can quickly or gradually build it into your organization.
There are:
Short modules to help get you off the ground quickly with strategies and activities

Tools to help your team execute tasks

Option to lean more on our team to get things done (custom tier, and / or as budget allows).



Can we cancel the membership at any time?
We don't think you'll want to once you start 🚀. However, we know that everything isn't for everyone, so you can cancel your membership at any time.
We do recommend trying it for at least 3-6 months. It can take time to incorporate different approaches, new activity and adoption. While you will be able to start marketing activities right away if you want to, and see results, we invite you to think of the first year as building the foundation and time for successful adoption.
More questions?
We want to answer them! Please feel free to use the chat window, or contact us here. We'll get back to you quickly!
Are you ready to make

2023 the year

that inspired and resulted in lasting change and growth for your organization?