We're about to launch something that will revolutionize the way your organization inspires change and growth.
It's a
capacity-accelerating marketing system
designed to provide your team with:
An

innovative and inspiring framework

that we've developed through decades working and doing research in the nonprofit and marketing spaces
Tools and resources

that we've built and optimized for efficiency and efficacy through delivering thousands of marketing assets for nonprofit organizations
INTRODUCING
ALIGN: The Nonprofit Marketing System
Empower Your Organization To:
Our framework and accompanying resources will

give your organization the flexibility to strategize and carry out your marketing efforts

— using the capacity they have, and adding what they need.
In addition, your whole team will have

the support of our experienced full-stack marketers, content creators, and web development specialists to augment your needs

.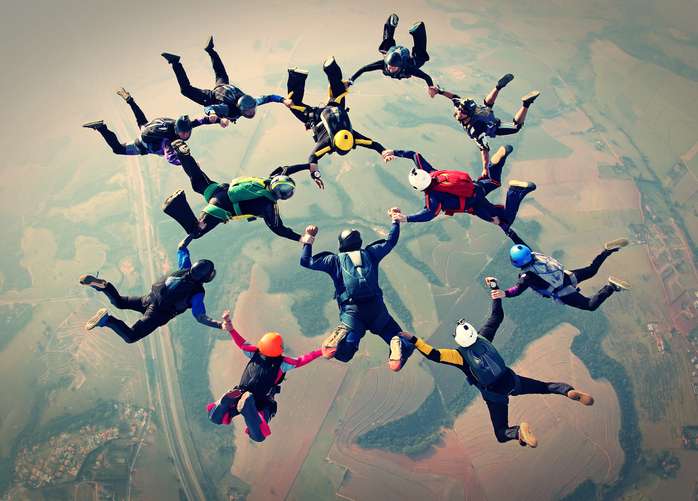 ALIGN Nonprofit Marketing System
Empowers your team with benefits including:
This program launches on
January 16, 2023
We're offering a
pre-launch offer
to get your organization ready for 2023.
Between now and December 31, 2022
Get one month free


with 1-year purchase
PLUS, we'll donate 5% of pre-launch sales through December 31
to The BrandLab, connecting local BIPOC marketing talent
with organizations committed to more equitable workplaces
🏆 THE TOTAL VALUE OF OUR FRAMEWORKS, TOOLS, RESOURCES, TRAINING & SUPPORT OFFERED IN THE ALIGN SYSTEM 🏆
EXCEEDS $100K per year
---
We've spent years developing this system. And now, because of our passion for helping organizations build capacity, we've created an innovative way to deliver it as a membership with a flexible tier and pricing structure.
And for a limited time, we're offering:
One month
free for 1 year membership — through December 31, 2022
CUSTOM
✓
Capacity Building Accelerator
✓
Marketing Strategy Plans
✓
Easy-To-Use Task System
✓
Step-by-Step Instructions
✓
Knowledge Base
✓
Process Tools & Templates
✓
Community
✓
Dedicated Support:
Unlimited
✓

Content Development:

1 pillar package + 1 blog post / mo.
Add-Ons to Meet Your Needs
*HubSpot Marketing Automation Software

is a foundational component of our program (all of our clients use it and ❤️ it).
HubSpot Marketing Pro starts at $800 / mo. and you may be eligible for preferred pricing. HubSpot onboarding fee is waived when you sign up through Yodelpop.
If you already have a HubSpot Marketing Pro subscription or above, you are all set!
Download PDF Comparison Chart
Frequently Asked Questions
Is this membership for us?
This membership is designed to meet you where you are in the organization; you can start small and scale into it if you have a larger team.
We think it works best if you can take an interdisciplinary approach to involvement and adoption, inviting people to explore their potential areas of involvement.
Think of a democratic and equal approach, where everyone is a brand ambassador. It's probably ideal to start with at least two stakeholders who can begin to learn and set up the foundation, but it's flexible enough to start with even one.
How will our team use this membership?
We've designed this program with structure, but also flexibility so that you can quickly or gradually build it into your organization.
There are:
Frameworks that are all about mindset and alignment

Training to help get you off the ground with strategies and activities

Tools to help your team execute tasks

Option to lean more on our team to get things done (custom tier, and / or as budget allows).



Why is the HubSpot software part of this?
HubSpot has been a key component in the success of marketing and sales for our nonprofit clients. We specialize in all the HubSpot hubs (CRM, marketing, sales, service, CMS) and have leveraged and built systems around it for nonprofit marketing.
Think of HubSpot as one (or more) of your team members. It will perform the part of approximately 2-3 full-time staff.
Our expertise in HubSpot also allows us to help nonprofits reduce cobbling systems by integrating niche-specific tools, like Raiser's Edge, Give Butter, and more and harness its systems for other nonprofit specific needs.
Can we cancel the membership at any time?
We don't think you'll want to once you start 🚀 however, we know that everything isn't for everyone, so you can cancel the membership at any time.
We do recommend trying it for at least 3-6 months. It can take time to incorporate different approaches, new activity and adoption. While you will be able to start marketing activities right away if you want to, and see results, we invite you to think of the first year as building the foundation and time for successful adoption.
More questions?
We want to answer them! Please feel free to use the chat window, or contact us here. We'll get back to you quickly!
Are you ready to make

2023 the year

that inspired and resulted in lasting change and growth for your organization?
Purchase your membership easily and securely today — you'll receive one free month and participate in our end of the year donation of 5% of sales.
You will be charged for the first month, and after 2 months your monthly payments will resume.
We'll contact you to arrange your HubSpot subscription with nonprofit-qualified discount upon your membership purchase.