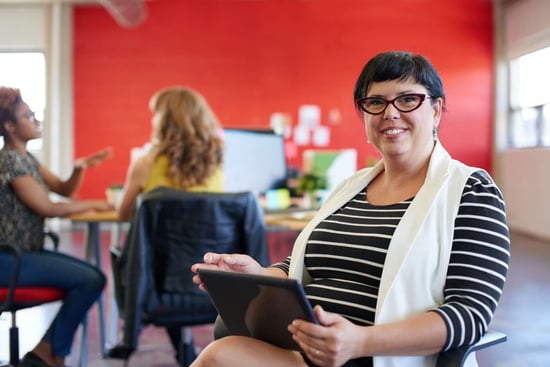 Over time, technology has truly transformed small business marketing: It used to be that unless your firm was a big company with sophisticated advertising and PR programs or had big marketing teams with big budgets to go with them, you didn't think marketing was for you.
The digital environment has provided us with a democratic marketing revolution, making it more accessible to everyone. As a small business, you've been committing more resources to your web presence through the accessibility of marketing channels such as websites, social media, and email marketing.
Still, marketing can be confusing and overwhelming, especially with ever-changing and emerging digital platforms and tactics.
In this article, you'll learn how to build a solid marketing strategy and to harness the speed, power and agility of the web toward an effective, manageable and sustainable marketing program.
Marketing strategy vs. marketing tactics
Marketing is a discipline within an organization that helps understand the needs and desires of the marketplace and make strategic choices that effectively leverage resources.
As buyers have moved into increasing levels of digital experience in their purchasing activities, the marketing industry has pivoted to a focus on digital tactics as the core of marketing programs and lost touch with the fundamentals of marketing.
As a result, many small business marketing approaches make the mistake of investing in marketing tactics, searching endlessly for a silver bullet without a marketing strategy to best maximize resources.
Marketing strategies should include:
Alignment with the core business strategy
Development of a core business, product, or service proposition
Identification of business goals and objectives
Understanding of audience needs, desires, and values
Segmentation and prioritization of audiences
Identification of an outreach approach
Selection of tactics to implement the approach
Marketing tactics include:
Employee & customer communication
Customer experience
Design
Collateral materials
Public relations
Promotions
Events
A strategic framework will help you identify which tactics will deliver the greatest return on your small business marketing investment.
Marketing agility for a digital world
Once you have a marketing strategy framework, you can harness the speed and agility of the web to execute a high-performing small business marketing plan that is tailored to your business. By employing a continuous iteration approach, you can start small and expand, one manageable piece at a time.
Scott Brinker explains this idea in his book Hacking Marketing. Just as software developers push out beta versions of software that are developed in quick sprints, you, too, can push out low-risk versions of your marketing ideas – simple incarnations and build improvement into them incrementally through testing and data.
Since marketing is managed with fast-paced technology, Brinker helps breaks down marketing into buckets utilizing the agile software development approach. These buckets can be categorized into "strategy" or "tactics," thus creating a comprehensive roadmap for marketing:
Mission [strategy]
Themes [strategy]
Epics [strategy]
Stories [tactics]
Tasks [tactics]
Mission. The mission is the soul of the organization, and it's what creates alignment across stakeholders.It articulates the core of what an organization does and the aspirational, and sometimes audacious outcome that the organization is pursuing.
Themes. Themes are high-level goals for the organization, such as entering a certain market or pursuing a new type of buyer. The timeline for themes might be in 12-month increments.
Epics. An epic would be a campaign to support a theme. Epics could fall into 6-month buckets. Themes or campaigns and epics are the buckets that define strategic plans, so that resources can be allocated and efforts can be coordinated across the organization.
Stories. Stories are project ideas or deliverable ideas to be used to execute an epic. You can keep a bucket of ideas that you prioritize based on goals and performance as you go.
Tasks. Tasks are the specific activities that individuals execute in the scope of a story; for instance, designing an infographic, writing ebook drafts, setting up social media advertising, or adding a page to a website are all examples of tasks. Tasks are organized under the stories, or deliverables.
The agile model and strategic buckets approach allows any small business to build a sustainable marketing program, regardless of budget.
With limited resources, you can prioritize relative to all the other good ideas that everyone wants to execute, according to strategic value.
There is always more we want done than time or resources to do it all.
The agile approach allows you to prioritize what should be done, based upon your strategy.
Defining marketing success
Successful businesses set tangible goals to meet core marketing strategies. In order to know what the return on your time, money, focus and energy will be, you first need to understand what you are going to measure and how.
The first step in figuring out what to measure and how is to know what your goals are based on your business strategy.
Goals can include traditional bottom-line objectives, such as revenue, but can also include social and environmental outcomes, acquisition of certain kinds of accounts, diversity of accounts or increasing brand awareness and reputation. Typically, goals are tied to the mission and themes of the organization.
As we zoom in on your goals, make sure they are specific, measurable, attainable, relevant and time-bound: these are the S.M.A.R.T. marketing plan goals that will lead you to deciding what specific metrics we will track.
Measuring and tracking your activities will give you the ability to have informed decision making as your aim toward your goals.
Marketing wins within reach
When marketing is developed as a core business strategy and is operated in manageable buckets, marketing goes from being a high-risk bet to a smart investment.
Instead of a few big, expensive unveilings that are often out of reach to small business, you can build a continuous marketing program with ongoing campaigns and evergreen marketing content that is organically developed over time.