Executive Summary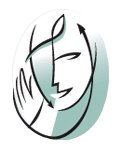 Update: Yodelpop's work with DeWan Dental Wellness won a Hubspot Impact Awards honorable mention in the Client Growth Story of the Year category!
DeWan Dental Wellness is a thriving Milwaukee dental practice focused on promoting patients' complete dental health in an ultra comfortable environment. Prior to engaging Yodelpop, they had relied on word-of-mouth referrals, limited direct mail, and local events and ads to attract new patients. With excellent knowledge of dental health, treatment, and technologies, they needed an online marketing strategy that would leverage that expertise toward exceptional content, setting them apart from the competition and attracting the clientele they want to serve.
Since engaging Yodelpop for inbound marketing, DeWan Dental Wellness's monthly web traffic has grown by 343%, and the practice ranks #1 in one of the most relevant local search terms. New patients who learned about the practice online (via search, social media, Yelp, and Google+) increased 35%, with Yelp alone generating 9 new patients in the first year. All of this growth was achieved via inbound marketing, with no paid advertising.
Challenges
DeWan Dental Wellness faced challenges including:
Low web traffic and authority, small number of indexed pages
No blog to attract visitors
No conversion paths / downloads to convert visitors to leads
Scarcity of local search reviews (Yelp, Google+)
Lack of social media strategy
Emails contributing little to traffic or conversion rate
How We Helped
To help DeWan Dental Wellness address these challenges, Yodelpop planned and carried out an inbound marketing strategy month to month, including:
Launching a dental health blog with biweekly keyword-driven posts
Creating and posting educational downloads for each stage of buyer's journey
Adding conversion paths throughout the site to convert visitors to leads
Implementing consistent social media posting and engagement to promote content and drive traffic
Converting appointment reminders from paper to email
Revamping the email marketing strategy
Reporting on results and introducing new strategies for growth each month
Results / ROI
After hiring Yodelpop to provide inbound marketing, DeWan Dental Wellness achieved:
A website traffic increase of 343%
A 35% increase in new patients who learned about the practice online
A 70% increase in the number of local search reviews (all positive!)
Page-one rankings on many relevant search terms
Appointment reminder conversion rate of 56%
Overall email open rate of 55% and click-through rate of 8%
DeWan Dental Wellness has gained patients every month as a result of inbound marketing, providing a significant return on investment in addition to avoiding any pay-per-click advertising expense.
Traffic: First 12 Months of Engagement

Future Plans
DeWan Dental Wellnes plans to continue all of its inbound activities with Yodelpop, leveraging its increasing online authority to achieve new keyword targets via the dental blog and new downloadable content. Plans also include expansion of social media growth activity in order to garner more socially driven traffic and leads.
Client Testimonial

"The current competitive pressures on dentistry are huge, and household spending on dental care has been shrinking. Despite that, our dental practice is growing steadily, and I credit Yodelpop for much of that growth. If we hadn't started working with Yodelpop to engage more robustly with our current and potential patients, our business would be experiencing a dramatic slowdown.

"A side benefit is that investing in inbound marketing practices has created a more cohesive team as we sort through the messages and information we want to provide. It feels great to connect with consumers and provide them with meaningful information about their dental health."

–Lora Keller, CEO, DeWan Dental Wellness
Would you like to get more web traffic from your ideal customers?