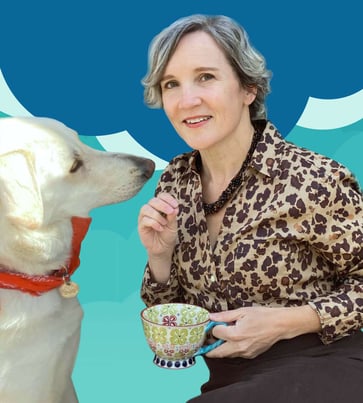 Jackie loves to help organizations make a plan for effective communications and see it through to success—day by day, year to year.
Prior to co-founding Yodelpop, she worked for many years as director of communications for a national nonprofit in strengthening families and preventing child abuse, and then as a communications consultant. She has helped dozens of valuable organizations create positive social change with their marketing.
Jackie has served on the board of directors of the Nonprofit Center of Milwaukee and Woodland Pattern Book Center.
She is a former contributing writer for The Onion and plays upright bass in the old time band Pay the Devil. She has an MFA in writing (poetry) and a BA from Mount Holyoke College.
Jackie is an avid Iyengar yoga practitioner and lives in Milwaukee with her husband, their two daughters, and their very large German shepherd–Lab mix.