Ultimate Guide to Association Marketing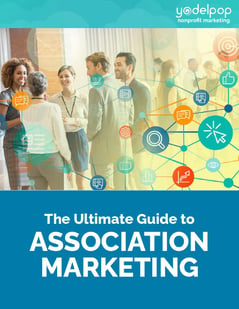 Is your membership association ready to level up? Our guide to creating a thriving professional membership association shares tips on how to harness smart strategies, evolving technology, and mission-driven marketing to position your association to become a valuable community hub and storehouse of knowledge and resources for potential and existing members.
To succeed in today's digital world, associations are learning fresh approaches to nurture genuine relationships and convert interest into memberships.
In this guide, we'll show you how leading associations are embracing new technologies to reach, engage, and delight members. You'll learn:
How to stand out in today's digital marketplace

How to locate and harness existing marketing assets

Why a marketing plan and mission statement are essential tools for expanding your association

How to attract new members and keep existing ones coming back for more
Get instant access to the free PDF by filling out the form.