Marketing Collateral Checklist
For a long time, the phrase marketing collateral referred to static content that was mostly printed—brochures, sales sheets, and white papers—or shown as a presentation. The purpose of these materials was to help generate sales of a product or service to leads identified through advertising.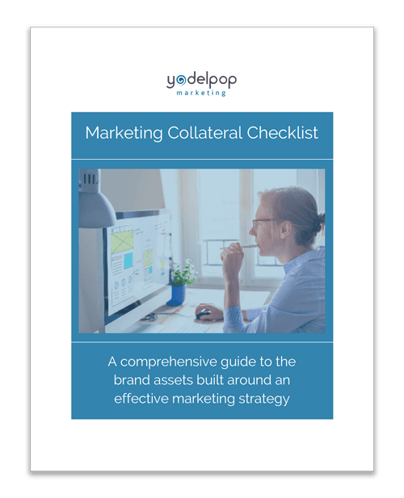 But the way we engage today is different from how we were appealing to our ideal customers even five years ago.
Today we are helping people find the solutions they are looking for through valuable, informative content. People use search engines, social media, online reviews, and other web resources to do research before making purchasing decisions.
That information looks and feels different than a traditional marketing brochure.
In this checklist you will get marketing collateral ideas by:
Learning what today's buyer journey is
Finding out which branding assets are the most critical in that journey
Getting a comprehensive checklist of ideas you and your team can use to prepare your assets for your marketing strategy.
Fill out the form to receive your free checklist!