Nonprofit Marketing Plan Template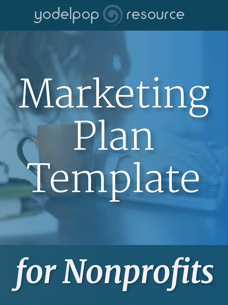 The Nonprofit Marketing Plan Template takes the pain out of starting a marketing plan for your organization. With this free template (MS Word Doc or PDF options), you've got a road map for planning the marketing activities that are essential to your nonprofit's success.
This template will help you:
Strategize key digital marketing activities that will attract visitors to your nonprofit and convert them into supporters

Plan the resources you'll need to get your marketing done this year

Plot your activities out in a document your whole team can get behind!