Ultimate Guide to Launching a Successful Nonprofit Website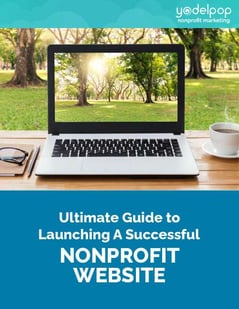 For many nonprofits, the flaws and gaps in the organization's website have been brought into sharper focus by the COVID-19 pandemic. Making vital changes online — adding virtual experiences, digital signups, and new software — has become increasingly difficult.
Despite best efforts, the result is often a fractured, confusing online experience with a cobbled digital ecosystem behind it.
In this guide, we'll walk you through a system of creating a high-performing, sustainable and scalable website. You'll learn:
How to shift away from an outdated website paradigm

How to set the right foundation so that you end up with a website build that is solid and long lasting

What makes a nonprofit website successful and sustainable
Get instant access to the free PDF by filling out the form.