Senior Marketing Account Manager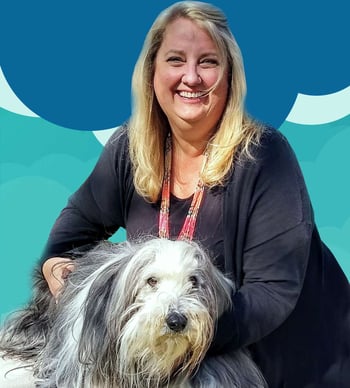 Cori has more than 15 years of marketing and communications experience. Her past roles have included not only marketing account management, but brand strategy, development and execution.
Prior to joining the Yodelpop team, Cori worked with hospitals, health systems and medical associations on media analysis, branding and strategic planning. She has created and executed multi-faceted campaigns and been on the ground floor of launching and growing new brands.
Cori has an undergraduate public relations degree from Roosevelt University in Chicago, and multiple HubSpot and Google certifications.
She loves to sing with her chorus, the Melodeers, and has traveled to Germany and England and across the US performing and teaching with her international champion barbershop quartet, Four Bettys. She and her husband have two kids and live in the suburbs of Chicago with their bouncing Bearded Collie, Keava.