You don't have to go it alone!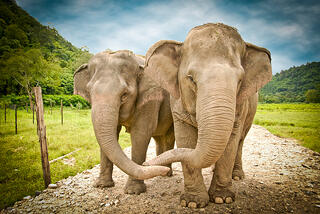 With all the demands facing nonprofit marketing staff, it can be a struggle to get an annual report out the door. And yet your annual report is an essential piece of collateral, because it:
Builds donor trust
Attracts your ideal supporters
Tells the story of your success
At Yodelpop, we've helped dozens of nonprofits tell their stories effectively. We offer several annual report packages to build excitement and investment among your current and prospective donors:
Annual Report PDF
24 pages + cover
Graphic design and production, photo editing, and proofreading
Strategic content editing to tell your story most effectively
PDFs ready for professional printing and download
Price: $4,300
Digital Annual Report + PDF
Annual Report PDF, above AND:
Development of annual report microsite: long form webpage with sub navigation with custom annual report modules and sections
$5,800
Just fill in the form here and we'll contact you to get your annual report started!