3 Tips for Successful Content SEO in Small Business Marketing
Created by Camille Winer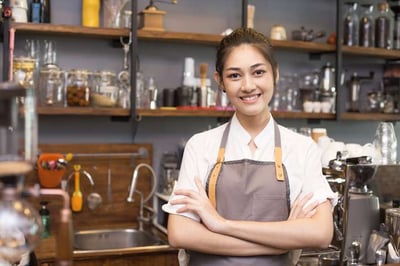 By now, most of us appreciate the unique and powerful pull of stories. We also know that when it comes to marketing your small business in a digital world, content is king. But content without a search engine optimization (SEO) strategy is like a king locked inside the castle: powerless and voiceless.
You must focus on content SEO for your words to be heard.
Keeping Up in a Changing Digital World
Our modern digital world has democratized marketing for small businesses, creating new channels to your audience and making your business's information accessible to anyone and everyone, regardless of geographic location or resources.
As limitless as the possibilities seem, content marketing has its own rules for success. For your content to be found, you'll need to understand the way searches work in Google, Facebook, YouTube, and beyond. The algorithms and best practices for those searches, of course, are always changing.
Why Content Will Always Matter
When we talk about content, we're including all sorts of digital collateral:
Blog posts
Long, authoritative web pages (pillar pages)
Social media posts
E‑books
Any content on your website should be created with an SEO strategy in mind. This doesn't mean you shouldn't sound human—quite the opposite! Google's algorithms are incredibly savvy. Your content should be conversational, not robotic. It should use natural language, not stuffy keyword‑heavy jargon.
Think about the purpose of search engines: To reward users with answers to the questions they're asking.
This is why content will always be king. So long as prospects, leads, and customers are searching for information online, you need to be creating fresh, informative, compelling answers to their queries. This is how your business is found.
Content SEO Tip #1: Keep It Purposeful
In the beginning, a consistent flow of content was key. Businesses needed to create short, snappy content almost every day to stand out from the crowd.
The result? Hundreds of thousands of websites with hundreds of thousands of disconnected blog posts.
Now, it's more important to provide information on topics rather than single keywords. Good content SEO involves creating content around a set of predetermined topic clusters. Careful planning allows you to use internal links and create a giant web of content that all leads back to your core web pages.
Content SEO Tip #2: Test and Iterate
Digital marketing allows you to be nimble by taking advantage of the ability to change content quickly. When implemented strategically, this is a great way to test small business marketing ideas.
By tracking your web and social media metrics—traffic, audience engagement, and conversion rates—you can easily see what content is working and where you need to shift.
Is a social media post going viral? Take note, and build more content around the same topic or theme! Is a blog post still falling flat months after it was published? Don't hesitate to update it, incorporate more information about one of your core topics, or even go back to the drawing board.
Part of content SEO is continually improving your content framework so that you can "wash, rinse, and repeat" when you move on to a new relevant topic.
Content SEO Tip #3: Use What You Already Have
Before you get overwhelmed with all the new small business marketing content you need to start cranking out, take an inventory of what you already have. What questions have you answered on your website or social channels? What amazing content is already written… but is waiting to be organized?
In 2020, successful content marketers publish long, authoritative pages. Remember, content SEO is about answering questions. It's about content that serves a purpose. The tide is shifting to quality over quantity.
Consider how you could combine similar existing blog posts or mine your archive for information that is still relevant and on‑topic. You can revive the value of old content by repurposing it with purposeful content SEO in mind.
Camille is co-founder at Yodelpop and is web and creative director, as well as designing strategies, processes and programs around the HubSpot growth stack system. Camille lives in Highland Park, Illinois, with her husband and two sons. She was president of her high school theater guild and still enjoys a little drama from time to time.