Full-Service Nonprofit Marketing
Increase your nonprofit's reach and revenue
with strategic marketing.
A marketing strategy is a basic need for every nonprofit.
In the current SEO and social media environment, inbound marketing is the force guiding nonprofits to reach their audience and support their work with revenue.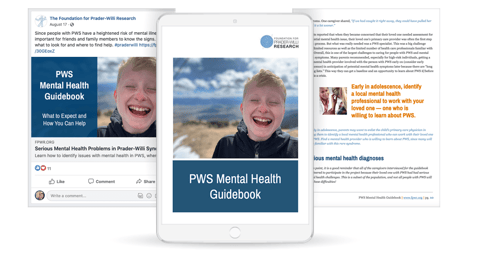 At Yodelpop, we're proud to serve as the marketing and sales partner for nonprofits of all types and sizes. We do this because we share in the vision to build a better world, and we know that revenue-generating activities—such as consulting, membership, events, and donations—provide crucial support for your mission. We are a certified HubSpot partner agency and have been providing content marketing and sales strategy for nonprofits for more than 10 years.
Below are some of our most popular content marketing and sales services for nonprofits. Our team provides all of the strategy, writing, design, development, and other services to carry out these activities. Your team answers our questions, using tools and processes that we've developed to make things easy for you while putting your mission expertise front and center.
Strategy & Setup
We create a winning gameplan by combining our in-depth knowledge of SEO strategy and nonprofit communications with your unique knowledge base and mission. We identify the activities that will work best to achieve your goals and paint a picture of your key personas. We set up a HubSpot marketing automation portal which you have full access to.
Content
We create remarkable content that attracts visitors, expanding your organization's audience. Content can include can include pillar pages, blog posts, ebooks, videos, webinars, and more. We disseminate the content each month through social media, digital advertising, and state-of-the-art search engine optimization to drive traffic to your website.
Conversion
When visitors encounter your content, we convert them to contacts and leads so that your organization can build a relationship with them
Lead Nurturing
We nurture your contacts with email marketing to help you share your expertise and engage them as clients, members, and/or donors. This includes personalized lead-nurturing workflows or drip campaigns, contextual web content, a monthly enewsletter providing useful content to a broad audience, and targeted digital advertising.
CRM / Donor Management Integration,
Sales and Marketing Alignment
Behind the scenes, we devise a sales and marketing alignment strategy that's baked into your content marketing hub. We work with you to articulate and measure marketing and sales goals, define the qualities of leads who are likely to contribute, and set up a one-click integration or import-export strategy so that essential closed-loop reporting is in place.
Analytics & Reporting
We provide monthly analytics reporting presentation and ongoing consultation on the marketing processes and technology.