As the consciousness of sustainability has made its way into the mainstream of business strategies, a new paradigm of marketing is emerging with it.
Sustainable marketing is a critical part of operating a sustainable business. But what does the term sustainable marketing really mean?
Sustainable
Sustainable is the ability of a system to maintain or renew itself perpetually. It can also mean: conserving an ecological balance by avoiding depletion of natural resources.
The term sustainable has branched into sustainable development and sustainable business, setting the stage for sustainability to become a key indicator of an organization's success.
"In recent years, sustainability has been recast as a broader concept encompassing the social, economic, environmental, and cultural systems needed to sustain any organization. A sustainable organization, and similarly a sustainable person, is prepared to thrive today and tomorrow." – Adam Warbach, author of Strategy for Sustainability: A Business Manifesto
Marketing
The American Marketing Association's definition of marketing is comprehensive, and works well toward building the definition of sustainable marketing as a multiple stakeholder approach:
Marketing is the activity, set of institutions, and processes for creating, communicating, delivering, and exchanging offerings that have value for customers, clients, partners, and society at large.
In our rapidly accelerating digital age, business leaders often lose sight of the three core functions that are needed to create value:
Operations, which produces and delivers the product or service to the customer

Finance, which tracks the flow and needs of capital

Marketing, which creates demand for an organization's product or service
All of these functions are needed to build value. Without any one of them, an organization is likely to fail.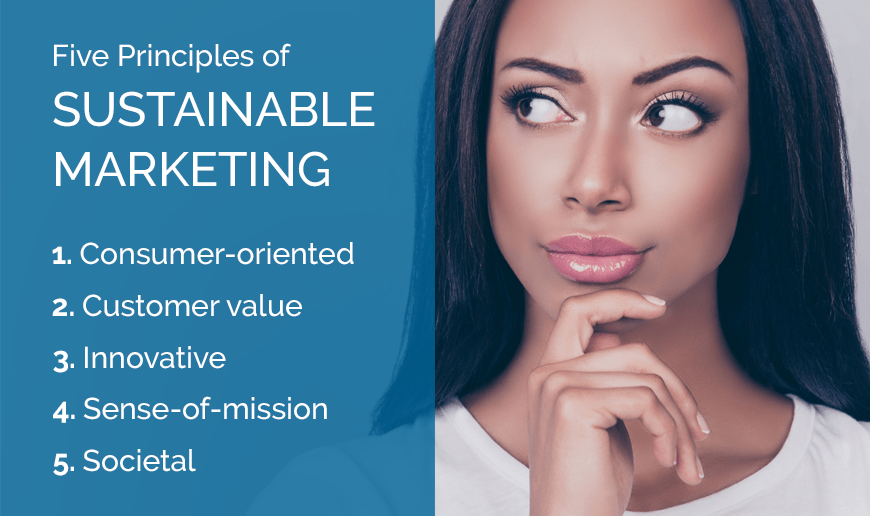 Sustainable Marketing
Here is the textbook definition of sustainable marketing, as stated in Sustainable Marketing by Diane Martin and John Schouten.
"[Sustainable marketing is the] process of creating, communicating and delivering value to customers in such a way that both natural (resources nature provides) and human (resources people provide) capital are preserved or enhanced throughout."
Believing that marketing has "great potential as a force for creating cultural change," Martin and Schouten set out to illustrate that marketing has two imperatives: to market sustainably and to market sustainability.
Market sustainably is an inward practice that ensures all marketing processes are environmentally and socially benign.
Market sustainability is an outward practice that helps bring about a society in which striving for sustainability is the norm.
A good way to practice sustainable marketing is to be committed to honesty in marketing messaging and sustainability claims.