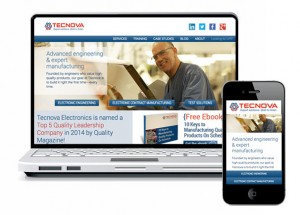 Your website is not a brochure
Your website is powerful tool for creative marketing. Whether you're a mission-driven nonprofit or a mid-sized ecommerce business, we partner with you to develop a deep understanding of how your goals and your work connect with what your ideal customers and advocates are passionate about.
We then create a website that attracts your ideal visitors, converts them to leads, and nurtures those people so they become your customers and supporters.
We've helped clients achieve goals in:
Ecommerce website design and development
Nonprofit website design and development
Healthcare website design and development
B2B business website design and development
B2C business design and development
We specialize in the following platforms:
And we have the experience and capacity to work in any content management system as well as Shopify and Shopify Plus, Magento, and other eCommerce platforms.
You can see some examples of our web development work here.