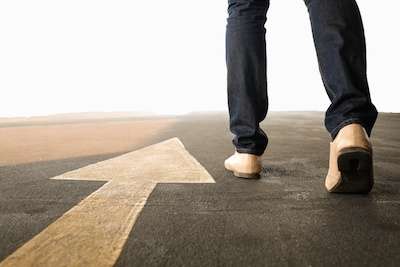 For many business owners and marketers, there's little time for crafting small business marketing strategies. Many companies have fallen into a cycle of throwing marketing tactics against the wall and seeing what sticks. Not only does this approach waste time and energy, it doesn't do justice to the company's story.
Before deciding what small business marketing tactics will be most effective, you need a strong strategy. And that strategy comes from a clean, simple articulation of the mission of your company.
Your business's mission is the heart of everything you do, including your marketing strategies, so let's take a look at what it is, how best to express it, and how to turn it into effective marketing.
Get Agile
In his book Hacking Marketing, Scott Brinker borrows from the software development industry's Agile approach to suggest a new way of implementing marketing plans.
The first step in the roadmap Brinker lays out is to define the organization's mission, which should articulate the core of what an organization does and the outcome that the organization is pursuing.
As you're thinking through how to market a small business, start with your identity and goals. Here are some questions to get you thinking:
What does your organization do or provide?
What value do you bring to your clients and customers?
Where does your organization want to be in a year? In five years? In 10 years?
Keep It Simple
Articulating a business

'

s mission can seem overwhelming, especially when there's a team of people involved. A great mission statement can be short and sweet. In fact, the more succinct, the better.

For inspiration, consider the simple mission statement for Starbucks, one of the world's most ubiquitous brands:

"Our mission: to inspire and nurture the human spirit – one person, one cup and one neighborhood at a time."

Look at the powerful words and meaning they've managed to pack into one small statement: inspire, nurture, human spirit.

What three words or phrases would you use to describe your mission? Once you have them, the next step is to make sure that everything you do, from the email marketing for small business and marketing collateral for small business, rolls up to that central goal.

Small business marketing strategies are key drivers of successful campaigns, and before hitting the road, it's important to have a mission that defines who you are and where you're going.