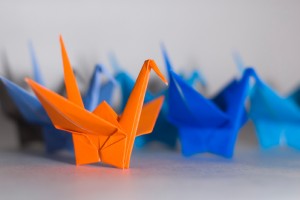 Keeping your print brochure alive is crucial for face-to-face interactions—it's great to be able to show off your brand by spreading fantastic marketing collateral across a conference table. But is it wrong to focus resources on print when it's your online marketing that gets a proven return on investment?
Print versus web is a false dichotomy.
You can have your cake and eat it too by converting your print brochure into a powerful online marketing asset. This type of marketing collateral is especially effective at reaching customers who are evaluating you as a provider of solutions to their challenges or needs.
An online brochure has many benefits:
Return on investment: you can use analytics to track how many viewers become customers
Cost savings on distribution: you don't have to print and mail large quantities of brochures
Ease of access for your ideal customers
Opportunities for engagement, such as links to social sharing, newsletter sign ups, and other areas of your website
Takes up no space and has less impact on the environment
Converting your print brochure to an online format doesn't have to be an expensive or complicated process. You've already got the content, the look, and the feel—all you need is a way to deliver it.
Here are six ways to take your brochure from print to digital:
1. PDF
Creating a PDF of your brochure is obviously the simplest route, but don't just create a two page document of your tri-fold. Instead, create a separate page for each panel so it reads like a book.
2. Canva
Lately the Yodelpop team has been rocking Canva as a way to generate digital graphics without a lot of hassle. Your Canva brochure can even be shared straight to social media, or exported as a high-resolution PDF (though we still use professional design software for print).
3. Web booklet
Want to take your PDF a step further? Visit Simplebooklet.com, sign up for free, and turn your PDF pages into an optimized booklet with social share links, contact info, a map, and more. They'll give you an embed code to use on your web site or across social media channels. Lately our staff have been rocking Canva
4. Slideshow
Use your brochure as a springboard to create slides that have the same look and feel as your brochure, but are less content-heavy. Since your slideshow will likely autoplay and loop, you don't want to bombard your visitors with too much information in too little time. That said, you don't have to limit yourself to six slides (the panels of your brochure), but do try to stay under 20.
Upload your images to your content management system and use available widgets and plugins to host the slideshow directly on your website. Or, use PowerPoint, upload it to Slideshare.net and share it anywhere.
5. Video
Turning your brochure into a video is a great way to get exposure on your website and social media—including YouTube.
Start by creating slides (or images) of your brochure. Then select your software. PowerPoint, for example, allows users to set timers and transitions for each slide and save the presentation as a .mov file, which can be uploaded to YouTube and embedded across platforms.
6. Page Turner
Page turners allow you to present your brochure as though it were a book with a page curl and flipping effect. So, if your brochure is content-heavy, more than six panels, or even magazine-like this may be a good option for you.
Keep in mind though, that page-turners require Flash to view. Consider your audience and the devices they might be using to access your information before committing to this option.
Going digital offers opportunities to reach a broader audience and track engagement with analytics, but it isn't a substitute for your print brochure—rather, it's another tool in your branding arsenal. So, go forth and market to the masses, but do have a print copy on hand.