Website
What was once a brochure, an organization's website is now its marketing hub. The website attracts visits, and provides education and information that appeals to visitors in a way that compels them to engage further.
The optimal website smoothly guides the visitor through an experience that invites them to engage and take action. Given this critical objective, it's important to develop a solid development plan that is guided by the marketing strategy and brand assets.

The website will include sub-assets such as separate templates for web pages, different types of emails, pillar content, blog posts, blog listing page, landing page templates and system pages.
Both text and visual content are also valuable assets within the website that are considered carefully as part of the marketing and website strategies.
Content: Pillar and Blog Pages
Pillar and blog pages focus on creating and distributing valuable, relevant, and consistent content that attracts and retains a clearly defined audience and to drive profitable customer action.
A pillar page is a comprehensive informational page that focuses on core topics that are highly relevant to your customers' challenges and goals. The pillar page covers a topic in depth and links supporting topics that expand on the topic (you're reading a pillar page right now!).
Topic clusters organize a pillar page and the subtopic content (blog pages) that's been compiled for the core topic. Subtopics link to the pillar page, which creates internal 'link juice' that helps your website boost authority in search for those topics.
Tracking the performance of content helps you understand what topics perform well in terms of drawing traffic and converting visitors into leads, and leads into customers.
Video
Video marketing provides a visual complement to written content in a highly shareable format that generates traffic and maximizes search on video search engines such as YouTube. Video is also a great way to drive traffic to other content or areas of your site, generate leads and guide the ideal persona through the contemplative journey.
Video doesn't have to be high-end or high-cost to earn viewers. In the human-centric marketing of today, more trust and authority can be gained by being authentic and sharing information in a straightforward manner.
Infographic
Infographics are a great visual way to tell a story and show impact. Infographics are versatile in that they can be used across many channels – print material, social media and the website, for example. This example of an infographic was used originally in an annual report.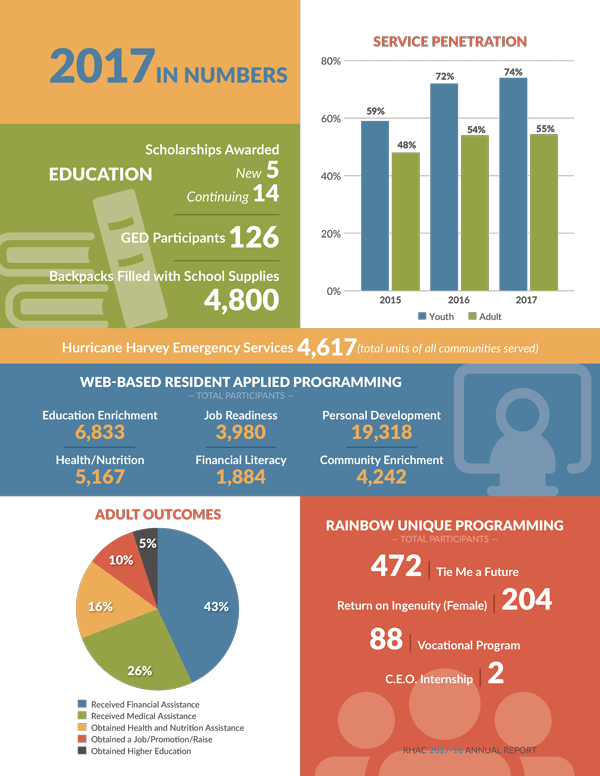 Social Media
Social media is channel that facilitates frequent engagement with your audience. It's also a platform where your customers and supporters become influencers by advocating for the brand.
Social media is a tool for both broadcasting information and listening to your audience. It can also provide endless data about your ideal prospects, and serve as a customer service platform as well.
The brand style guide is an ideal document to establish consistent voice and other guidelines across social media channels. Some organizations may choose to create a separate social media guidebook.
Social Media Advertising
Social media advertising offers the opportunity to tell your brand's story to a targeted audience of ideal personas and supporters based on their interests, preferences and / or demographics.
Email Marketing
Email nurtures your relationship with leads to help them become customers or supporters. Emails should be tailored to each persona and / or phase of the buyer's journey.
There are many types of email marketing assets, including monthly content or informational newsletters, automated email nurturing sequences that are tailored to different campaigns, sales nurturing sequences that allow sales teams to be more efficient and consistent in sales processes, ecommerce product and abandon cart campaign emails and more.
A / B testing can be an effective tool in refining email marketing assets. Periodically test different days, times, subject lines and other formats to land on the variation with the most opens, clicks and engagement.
Ebook
Ebooks provide in-depth information on a topic of interest to your ideal prospect, customer or supporter, usually one they've read about on a relevant page of the website or perhaps in an informative email.
The content is educational, not salesy. It's focused on solving a problem or meeting a need that you know the site visitor has. Ebooks offer the opportunity to converts visitors to leads when people download the e-book by filling out a form.
An ebook can be a downloadable version of the content on a pillar page, offering the reader a more portable option to consume the content.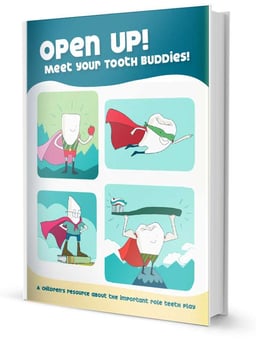 Case Study
Case studies show how your organization has solved problems for your ideal customers in the past. Case studies usually include the metrics or measures of success you know are important to them, and a description of the processes or journey that led to successful outcomes. Here's a snapshot of one of our case studies.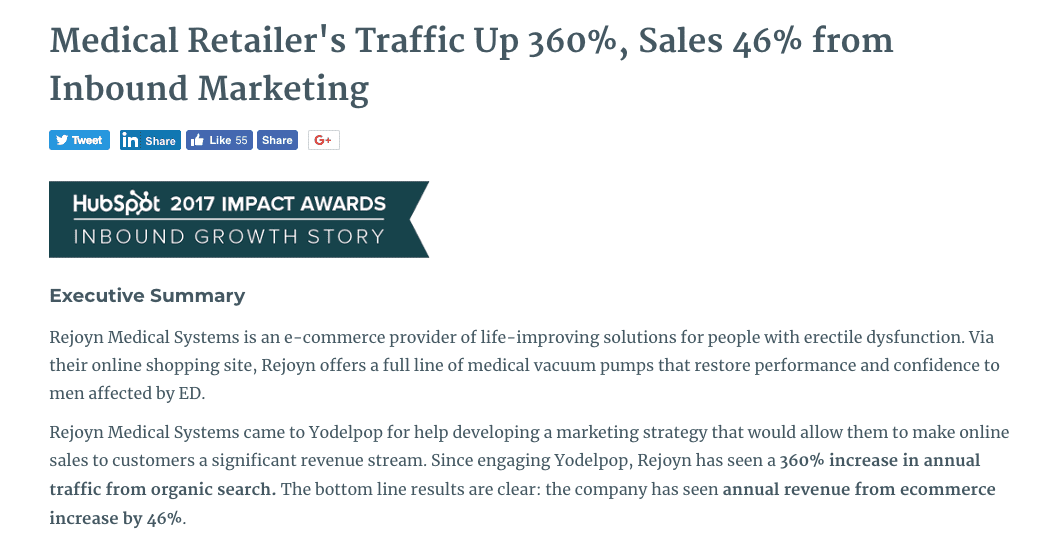 Case studies include quotes or testimonials from customers. Personal stories are incredibly powerful, and your prospects will want to hear from others like them what you've been able to achieve for them.
White Paper
In some industries, white papers are more the norm than e-books. White papers show your thought leadership by presenting research, findings, and / or analysis on a relevant topic.
Slideshare
A Slideshare deck is a great way to share a presentation that you've worked hard to create for a sales meeting (see Networking & Sales Assets below). You can repackage the presentation and share it on a Slideshare account for wider reach.
Webinar
Webinars, workshops or seminars given in a web conferencing format, allow you to educate attendees on a topic in a multimedia educational format. The group setting builds trust in your company or organization through social proof. Webinars can be recorded and reused in ongoing marketing campaigns as on-demand offers.
Annual Report
A nonprofit annual report is an essential piece of collateral; it builds donor trust and attracts your ideal supporters and tells the story of the organization's success. A well-done annual report can build excitement and investment among all stakeholders.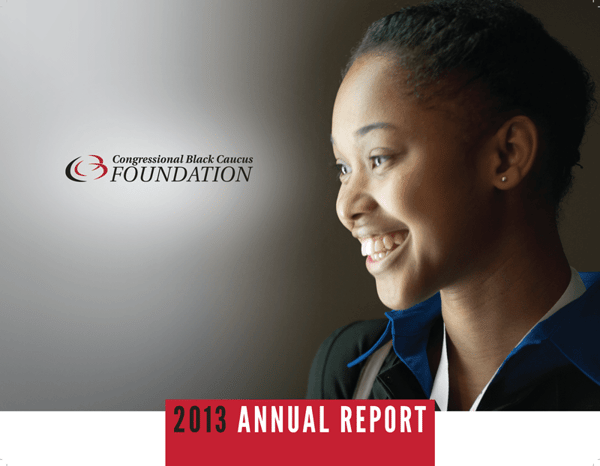 Annual reports showcase an organization's accomplishments through storytelling and photographs, create an opportunity to thank donors and supporters, and issue a clear call to action to readers for how they can help keep the momentum going.
Sustainability Report
A sustainability report is one that an organization––typically firms that follow a triple-bottom-line (people, planet and profit) model of business––creates to share information about their progress on the integration of economic, environmental and social goals of the organization.
Similar to a nonprofit annual report, a sustainability report helps to internalize and improve an organization's commitment to sustainable development in a way that can be demonstrated to both internal and external stakeholders.
Like many of the assets in this list that have traditionally been in print format, the sustainability report is a great asset to render digitally for increased reach and engagement.