Unlock the ROI of Your Marketing with Analytics
Created by Jackie Lalley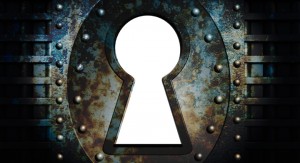 A big mistake marketers make is thinking their goal is to generate leads. It's not. Generating leads is a means to an end: converting leads into customers. The challenge for many marketers lies in proving that their efforts are achieving this goal.
If you aren't currently using closed-loop analytics, your metrics are likely a hot mess. You have a pile of graphs from Facebook, ConstantContact, Hootsuite, ReachLocal, a spreadsheet of statistics, and a huge headache. You're trying to connect the dots, to show your boss that your team's efforts (and salaries) are worth the investment, but who has time to tie all that data together and analyze it?
Closed-loop analytics takes the mystery out of marketing. It gives you the tools you need to show that marketing efforts are contributing to the company's bottom line. Below I'll cover three marketing channels that can be greatly improved with closed-loop marketing analytics.
1. Improve Landing Pages with Analytics
In order to determine the effectiveness of your landing pages, you need to focus less on how awesome they look, and more on the numbers. Focus on these four key metrics:
Call-to-action (CTA) click-through rate
Visitor-to-lead conversion rate
Lead-to-customer conversion rate

Visitor-to-customer conversion rate
Using this data, pinpoint the landing page that is least successful, and start making some basic improvements.
CTA Click-Through Rate
If you noticed that a poor-performing landing page has a super low CTA click-through rate, start there. Make one change to the color, font, or word choice, run an A/B test, and see if it makes a difference.
Visitor-to-Lead Conversion Rate
If the CTA click-through is high, but the visitor-to-lead conversion rate is low, there's an issue with the landing page. Run an A/B test with the layout, text formatting, or language to see if you can improve those results.
It's also possible that your visitors just aren't that into the content you're offering. Check out your top-performing downloads to see what your target audience has been most interested in. And offer more of that.
Lead-to-Customer and Visitor-to-Customer Rates
Use closed-loop analytics to analyze which leads actually turn into customers—lead-to-customer rate and visitor-to-customer rate. You'll be able to determine which landing pages converted the most visitors and leads into customers, see which pages assisted the customer acquisition process, and identify your most powerful offers.
If you know the landing pages that generate the most customers, you can promote the offers associated with them more often to bring in more leads that convert into customers, and spend less time on the content that may bring in a lot of visitors and leads but convert few of them into customers.
2. Improving Business Blogging with Analytics
Frequent business blogging populates your company's website with fresh content that helps you rank in SEO and get noticed by your ideal customers. And if you want to be sure your blog is really doing its job, you'll want to pay attention to these five metrics:
Individual post views
Blog and traffic referral sources
CTA performance
Blog leads
Visitor-to-lead conversion rate
Individual Post Views
Start by analyzing the views of each individual blog post. Are there certain topics that perform better than others? Do certain posts receive more inbound links? Do you notice any other trends, such as a certain title structure in high-performing posts? Use this data to create more content that gets results.
Traffic & Referral Sources
Analyzing where the traffic to your blog comes from is the easiest way to improve blog content promotion and distribution for more traffic. If you know where people are finding your blog (or not finding it), you know where to focus your efforts.
If very little traffic to your blog comes from organic search, you know you need to spend more time optimizing your blog content with keywords and getting inbound links.
CTA Performance
The performance of your blog's lead generation is directly affected by your call-to-action performance. Obviously, a low-performing CTA means poor lead generation. There are three places you can make improvements:
Make a more compelling offer
Offer something that better aligns with your post

Run A/B formatting tests
Blog Leads
Keeping an eye on how many leads are directly generated by your blog posts compared to other marketing channels will help you prioritize your efforts.
Visitor-to-Lead Conversion Rate
Take a look at your visitor-to-lead conversion rate to see how effective you are at converting traffic into leads. If you have low traffic but a high conversion rate, for example, you know you should put more effort into generating traffic to your blog. You can do this by:
Increasing your publishing frequency
Targeting keywords that generate quality traffic

Kicking your social promotion up a few notches
3. Improving Social Media Marketing with Analytics
Social media marketing can be fun—you can put your company's spin on pop culture, get lost in a viral video, spy on your competition—but like all your marketing efforts, it's wasted time without analytics. Focus on these three metrics to prove to your boss that your time on Facebook, Twitter, and LinkedIn is well spent:
Social media engagement
Traffic from social media

Conversion rate from social media
Social Media Engagement
Track your social media reach, as measured by metrics such as Facebook "Likes," retweets and @mentions on Twitter, blog comments, Facebook page comments, YouTube video views, and content embeds to determine which channels are most lucrative for your company. You don't need to be on all the social media channels, just those where your ideal customers spend their time.
Traffic
Look at which social media sites send traffic to your website to establish on which sites you should allocate the most time and resources. Use your closed-loop analytics to determine how much of that social media traffic turns into leads, and which sites provide the best visitor-to-lead conversion rate.
Conversion Rate
Take your closed-loop analytics one step further, and identify which site has the highest lead-to-customer rate. That's where you'll want to spend most of your social media marketing time.
With closed-loop analytics, you're able to see how all your efforts are connected to one another, and tell which marketing channels bring in the most ROI so you can devote more time and resources to the things that get results. For more information, download our free ebook: Creating a Marketing Plan That Generates Quality Leads for Your Business.


Jackie is co-founder and director of content at Yodelpop. She previously served as director of communications at a national nonprofit. Jackie enjoys playing upright bass in a bluegrass band and practicing Iyengar yoga (though usually not at the same time). She lives in Milwaukee with her family.