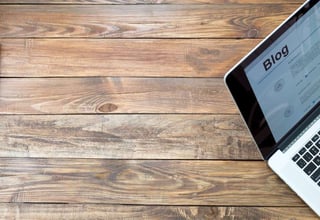 When you set out to create a detailed marketing plan, your mind should already be on the cornerstone of great marketing: content.
You want to regularly produce content that's relevant to your ideal customer, patient or supporter. The more compelling content you have, the more visitors will be drawn to your site. A 100-page website will beat a 10-page website 99% of the time. And a 500-page website is even better, especially when it includes a constant flow of fresh content.
As you're thinking about how to build great content into your marketing plan, here are some steps and insights to keep in mind:
Start with a Content Strategy
One goal of your content strategy is to consistently populate your website with material that's relevant to your ideal personas. Gather your team and brainstorm content topics based on your personas and how you're looking to benefit them: What are their pain points? What information do they need the most? What challenges are they facing?
Use keyword research to reinforce what topics you can get the most leverage out of, and be as original as you can with your content. After all, you have plenty of expertise to share.
Start Writing!
If your site doesn't already have a blog, it's time to launch one using the topics you've gathered from your team. Keep in mind that you don't have to go it alone in terms of writing and editing. You can and should engage your staff, donors and volunteers in the process of generating content, or turn to professional writers or bloggers for help.
To help keep writers' block at bay, start each idea as a document with the title or enter it as a draft post in your website's content management system.
Track Your Key Metrics
Once you start regularly writing blog posts and updating other content on your site, you'll want to keep track of what's successfully achieving your goals of attracting site visitors and converting those visitors into leads.
You'll want to regularly track metrics including:
Page performance
Keywords that resulted in organic visitors
Number of new leads / form submissions
To learn more about how to structure your marketing plan around remarkable content, just download our free guide!