Creating a Mission-Driven Marketing Strategy
Created by Camille Winer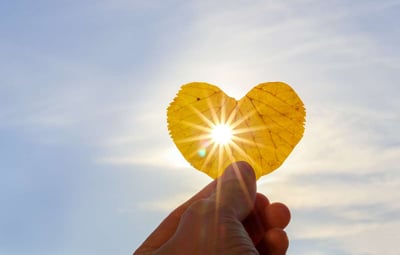 Organizations that are the most successful in today's market are those that demonstrate a commitment to measuring impact beyond revenue. With clear mission or purpose, they can stay true to their core values and create organizations that are prosperous while also being good stewards of people and plants, which is described as a triple-bottom-line approach.
A solid mission works as a decision-making tool in ongoing strategic marketing (as well as driving other operational decisions) by offering criteria for evaluating how each choice advanced the mission.
An organization's mission statement is also its number one marketing asset. Developing marketing strategies without this foundation doesn't make the most of marketing dollars and doesn't do justice to the company's unique story. A mission-driven marketing strategy starts with an understanding of an organization's purpose.
If the mission is at the foundation of an effective marketing strategy, what role does it play in the marketing?
The role of the mission in the marketing strategy
I recently had a conversation with Karin Blair of Evoking Insights on this topic. We worked with Karin on rebranding her strategic coaching business. In collaboration with Karin, we drafted a new mission statement, developed a brand platform, and performed a visual rebranding. In Karin's coaching work, she asks clients to search within themselves for the answers on how to develop better strategic leadership. Karin turned this process onto herself and dug deep to clarify the why, what, and how of her business.
The voice of the brand and its mission can be heard in the content elements of a marketing program. Since Karin is also playing a very active role in creating content for Evoking Insights' inbound marketing strategy, I thought it would be best to hear more directly from Karin on her experience with the role of mission in marketing:
Yodelpop: What was it like to go through the process of revisiting and rewriting your mission statement in relation to setting the foundation for an authentic marketing program?
Karin: With our previous mission statement, I had to pause and think about it, but this new one resonates instantly. It's easy, memorable; it sticks. For a big thinker like me, I realized I was thinking about it too much. I realized that if you have to think about it too much you haven't gotten to it yet. Having worked on this from the inside out, it has to flow; you just feel it. It has a language of shared purpose, there's a joining feeling versus oh, that's what you want to do. We join towards that thing that's bigger than all of us.
Yodelpop: Have you had any particular thoughts about taking your mission into your marketing strategy?
Karin: My mission is what inspired me to embark on a formal marketing strategy. For me, marketing isn't just about selling products or services. It is an opportunity to build relationship—with people that share this sense of mission, purpose, and motivation. It is about connecting us as a community. It's a way to extend my impact and contribute my part to advance the broader mission.
Yodelpop: Your mission statement is part of your broader brand platform. Do you think the platform will also be useful as you embark on a marketing strategy, and if so, how?
Karin: It's been helpful to clarify the various elements of the positioning of our brand in the brand platform. Once it's down, now you can look at it, and though it may be adapted, you've kind of put a stake in the ground which gives clear direction.
It's also opened up my awareness; every time I'm with a client, I pay attention to what they are saying, and I've heard the messaging mirrored back to me in what they are saying—this tells me I am aligned with my clients and the work we are doing together.
In turn, I have inspiration and confidence to move into a marketing strategy that is based on what we are doing, why, and what beliefs we find important.
Yodelpop: How are you feeling about beginning your marketing strategy now that you have a foundation in place?
Karin: I started all of this because I want to write; the values we wrote into the brand platform have given me a solid direction to take my thoughts. The brand platform, and the process of creating it, have given me a content platform that the marketing team can help me crystallize. I know that inbound marketing will give me the container I need to organize it into something that will be of value to our audience.
I can feel when marketing is purpose-driven marketing; when it's genuine and done with integrity, I trust it more! When organizations go beyond themselves, the trust factor goes way up. It was worth it to take the time to do this; I feel confident that our mission and our values will be evident in our marketing strategy and that we will be able to truly connect with others.
Creating a meaningful marketing strategy
I couldn't have expressed it better than Karin did above: Getting grounded in a clear mission and brand strategy first goes a long way toward setting the direction and tone of a marketing strategy. It also helps align the whole team on the meaning, messaging, and branding, which makes for a much more efficient process. If your organization cares about the effectiveness of marketing, a clear mission and solid brand platform will set you on the right path.
Camille is co-founder at Yodelpop and is web and creative director, as well as designing strategies, processes and programs around the HubSpot growth stack system. Camille lives in Highland Park, Illinois, with her husband and two sons. She was president of her high school theater guild and still enjoys a little drama from time to time.