How to Create a Successful Nonprofit Annual Report
Created by Jackie Lalley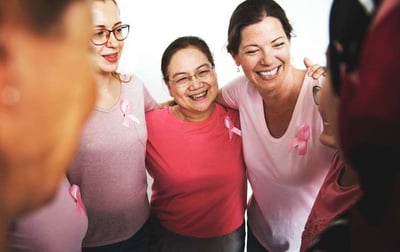 At their best, annual reports are a golden opportunity for nonprofits to showcase their accomplishments through storytelling and photos, thank their donors and supporters, and issue a clear call to action to readers for how they can help keep the momentum going. At their worst, they're a boring exercise in self-promotion or a thinly-veiled request for donations.
If you publish an annual report, you want the former, not the latter. But how do you get there? There are so many formats and storytelling approaches — which one is best for your organization? Moreover, should you even bother publishing an annual report?
Should You Publish An Annual Report?
If you've been publishing an annual report because you think you have to by law, you might be surprised to learn that's not true. But there are other, better reasons to publish an annual report.
Annual reports are an important tool for donor retention and growth. Those who contribute or are considering contributing to your cause want to know that their donations make a difference. Your annual report is a good place to show you're wisely spending the funds you get from government and foundation grants, private donations, fees for service, events, and major gifts. It allows you to demonstrate with both qualitative data (testimonials, photos, etc.) and quantitative data (numbers, charts, etc.) that you're showing good judgement in spending and administering the funds that you're entrusted with. It's also a dependable way of letting donors know that you remember and appreciate the crucial role they play in your success. Not everyone wants to be called out, but those who do, like to be thanked, and a donor list is a very public way to thank them.
How To Create an Annual Report: A Basic Process
Start by asking yourself the following questions.
In order to feel moved to make a donation to our organization, what does a newcomer need to know?

In order to feel moved to increase their donation, what does a past supporter need to know?
Depending on your current priorities and needs, you could also consider what employees, volunteers, and others need to hear from you. To be able to answer these questions, it's important to develop your organization's key supporter personas. With those in hand, you can start having a better mental picture of the annual report you need to publish, including the content you need to present, and the best format in which to present it. If you've told a compelling story, your ideal stakeholders will actually read it and engage with it.
State Your Mission Clearly
Remind your past donors why they got engaged with you in the first place by putting your mission in clear, simple language up-front. This makes it easy for your board and other donors to tell your story succinctly to those they want to enlist in your cause as well.
Show Success, Don't Tell It
Present a select number of the most important data points that show how your organization has succeeded in the past year, five years, or more. Keep in mind the answers to two key questions above: what do your current and potential donors need to know about your specific areas of success? If you don't have the data, create placeholders, and work with the rest of your team to collect it. Your data points could include:
Outcomes data showing how you improved life for those you serve or for society (e.g., decrease in a disease, increase in literacy, etc.)
Numbers of people served
Numbers of times your key services were provided
Amounts contributed by different types of donors
Other meaningful data tracked by your supporters — including foundations, government agencies, and others
Outcomes data can be difficult to gather. For useful information on how nonprofits can measure their effectiveness in light of demands for low overhead, read Richard Larkin's blog, Using Outcomes to Measure Nonprofit Success, published in Nonprofit Quarterly.
Go Digital, At Least In Part
Print reports have the advantage of being a physical document you can touch so that your nonprofit story is told the way you want it to be told, every time. Your ideal donors may find it inspiring to read your story in an office lobby or at an event.
While having paper copies can be important for the above reason, it's even more important to offer your annual report online in some format. When your annual report is online, readers can easily:
Respond immediately to the year's successes by clicking "donate now," "volunteer," or whatever other calls to action appeal to them
Scan for stories they care most about
Share your successes with their friends, colleagues, and even elected representatives (by linking from their websites or using social media)
Follow links to your other web content

—

including social media

—

and become a permanent supporter
Find you when they type relevant searches into a search engine — t

he more shareable and searchable it is, the more likely it is to reach a broader range of new potential supporters
An online annual report can take advantage of embedded video interviews or recorded events. Use these opportunities to make it easy for anyone to share your message across different channels.
Capture Annual Report–Worthy Photos Throughout the Year
If they're unique and personal, casual (i.e., slightly sub-par) photos may occasionally work in a medium like your blog or social media. But you need to improve photo and video quality if you're going to make your images do double duty in your annual report. This requires that you or some member of your team be trained and practiced in photography, whether with phone or camera. Capturing the magic of your organization's mission at play every day will be a huge benefit when it comes to producing your annual report.
Keep Your Blog Up To Date
Putting together your annual report will be easier if you're blogging, since you're documenting great moments in your organization's life all year long — with words, pictures and video. If you're doing that, you'll have a ready-made collection of those moments, ready to string together nicely into a narrative for your annual report. These stories, combined with well-taken, candid images, can show the impact of supporters in a powerful and personal way.
Include Clear Calls-to-Action
A call-to-action allows your reader to respond immediately to the year's successes by clicking "donate now" or "volunteer" at the moment they're most inspired and impressed by what they see. These are even more effective when you're publishing your annual report content on optimized web pages on your website, as CTAs can then take them to an immediate opportunity to donate.
Highlight the Achievements of All Of Your Key Stakeholders
Make sure to highlight the achievements and contributions of all of your volunteers, participants, staff, board, and other key stakeholders. Whether you do this in discrete sections or weave it throughout the content, your template should remind you to look at your report through the lens of each of your key supporter personas as well as your staff and board.
If you need a kick-start, use an annual report template that not only serves as a design tool, but prompts you to put in the right content for a high-impact annual report. Also, get inspired by nonprofits who have exemplary online annual reports. These organizations have shown it's possible to powerfully showcase the impact you can make, regardless of the size of your organization or the format you choose.
Jackie is a Partner at Yodelpop. She loves working with organizations to achieve their communications goals. Prior to co-founding Yodelpop, she served as director of communications at a national nonprofit. When she's not working or teaching her daughters how to properly wield a lightsaber, she's practicing Iyengar yoga. She lives in Milwaukee with her family.